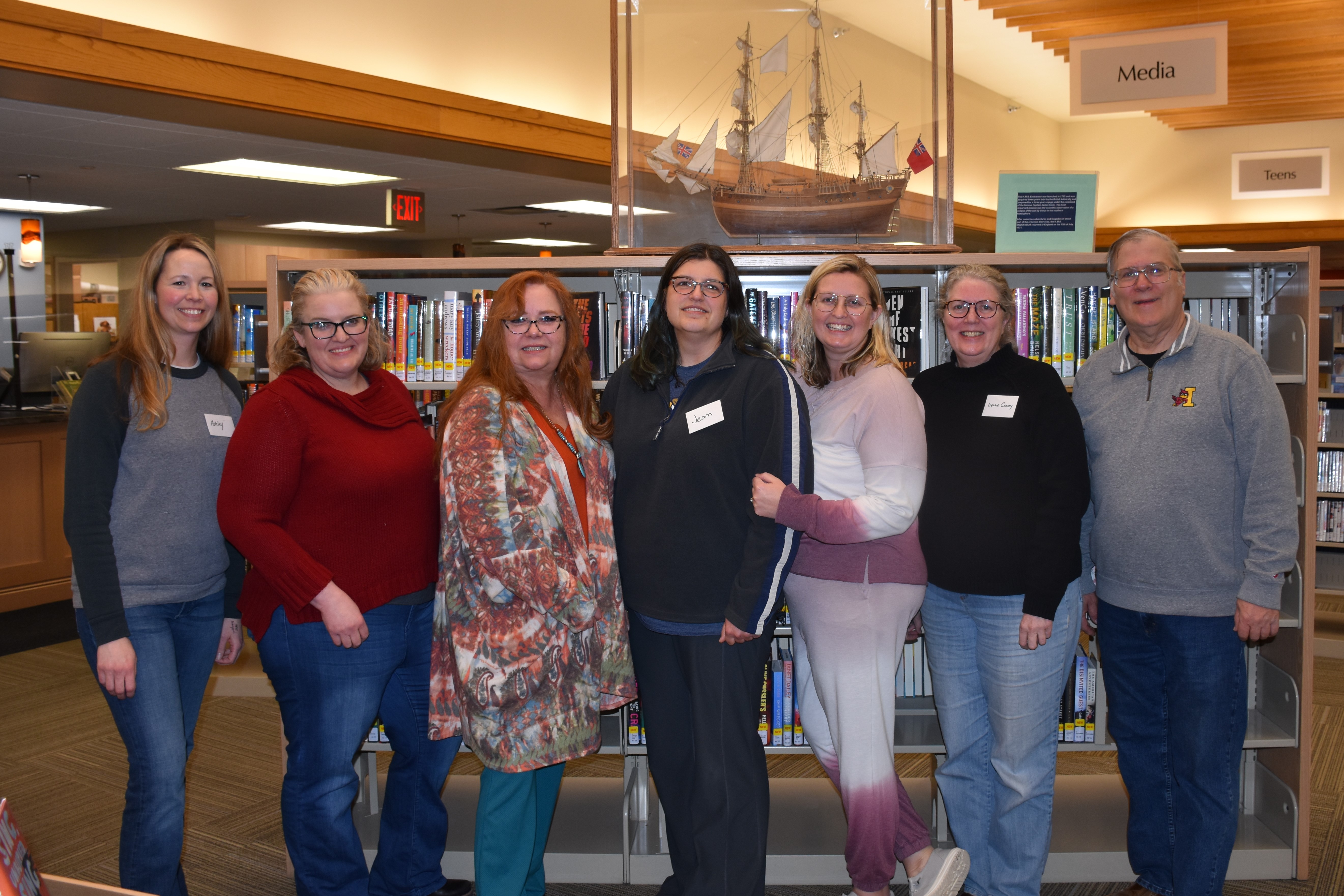 Left to Right: Ashley Moffitt, Keesia Wirt, Maryann Ryan, Jean Watts, Stephanie Spence, Lynne Carey, Richard Brown. Not Pictured: Sara Schneider
The Friends of the Library is a nonprofit advocacy organization which supports the library. Our volunteer members advocate, educate, and raise funds on behalf of the Library, its patrons, and the community.
The Friends raise funds to be used by the Library for activities not ordinarily covered under the Library's operating budget since ongoing Library operations are paid for by city and county dollars.
The Friends host monthly book sales in the library basement on the first consecutive Friday and Saturday of the month. Donations are accepted at the library during open hours. Please see donation requirements by clicking here.
Board members
President – Maryann Ryan (2022-2023)
Vice President – Keesia Hanson (2022-2023)
Treasurer – Rich Brown (2023-2024)
Secretary – Ashley Moffitt (2022-2024)
Director – Sara Schneider (2022-2023)
Director – Ashley Moffitt (2022-2023)
Director – Stephanie Spence (2023-2024)
Director - Lynne Carey (2023-2024)
Library ex-officio member – Kathy Solko-Manternach
Need more information? Email the Friends at friendsofnevadapl@gmail.com
Become a Friend of the Library
Complete the form below and drop off your check at the library or mail to:
Friends of Nevada Public Library
631 K Avenue
Nevada, IA 50201